Year 1- Seacole Class
Welcome to Seacole's class page.
Term 4
It is spring time!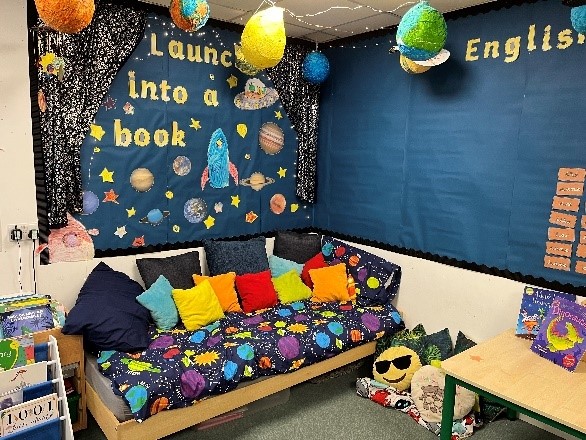 Our theme across the school this term is Fantastic Fables and Seacole class will be focusing on the Hare and the Tortoise for our class assembly on the 30th March. The children have already started to learn about many of Aesops Fables and we have discussed the morals behind the stories. We have also begun to look at fables from around the world to link in with our learning of the United Kingdom in relation to the world we live in.
We will of course be continuing our Maths Mastery learning. Working through the themes of Measure and Numbers up to 100. We will be experimenting with different ways of measuring and weighing with the help from various equipment. We will still be working however on the previous areas of learning to make sure we have mastered all areas.
In Literacy, we will be exploring the theme of Fables alongside Fairytales. We have been discussing the similarities between the stories in that they all have a similar ending or a theme involved. We shall be learning about the story of Easter and writing various spring and Easter poetry ready for the Easter half term.
In Science, we shall be experimenting with various sugary drinks to see the decay of our teeth. Also as it is officially the beginning of spring we will also be learning about the Weather and the Seasons and how they change over the course of the year.
Our class email is Seacole@thewellsfreeschool.co.uk
This class email will be used to update you with information regarding the learning taking place in class each week, with ideas on how you can support learning at home.
You can use this to contact me regarding your child's learning.
Please note that while we aim to answer emails as soon as possible, we will not be able to answer these at the weekend or evenings/holidays.
Any other enquiries ie changes to collection arrangements, lost property, lunches, will need to be sent to the school office.
Please keep updated on the school website, especially the school calendar for upcoming events.
Miss Muggeridge